Since 1990
I have been designing and building custom free-standing and built-in furniture. My work incorporates domestic and exotic hardwoods & veneers, inlay, stone, and tile.
I specialize in
Design and construction of one-of-a-kind and limited production custom work.
Workstations & Built-ins.
Furniture repairs, reupholstery and refinishing.
Also
Knife and tool sharpening. This seems to be service that is harder and harder to find these days! Sharpening goes hand-in-hand with woodworking, so I've got all sorts of grinders and stones to give just about anything a nice sharp edge.

Studio photography. In order to get photos of my work, I've got a seamless backdrop and good flash equiptment. I'm not a professional photographer, but I can usually help out a fellow artist who needs a few photos!
On this page
You will find a few examples of my work. Also, please use the link above to see pieces that are currently available.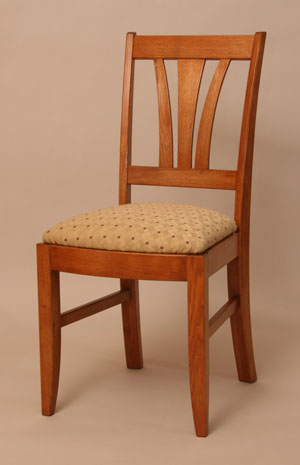 Upholstered Dining Chair
Butternut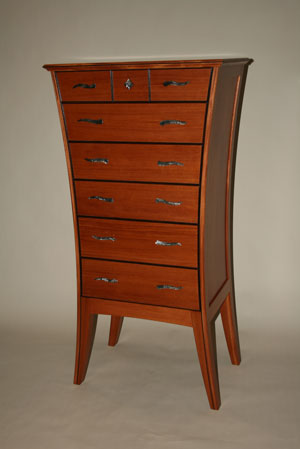 Lingerie Chest
Mahogany & Wenge
with handcrafted drawer pulls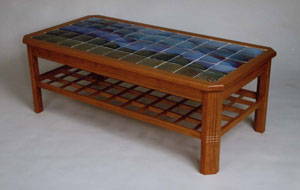 Coffee Table
Cherry, handcrafted tile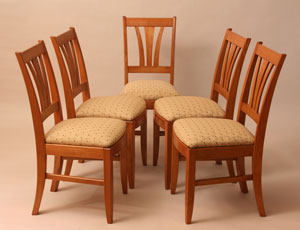 Set of Chairs
Butternut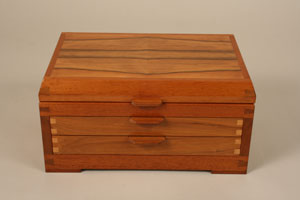 Jewelry Box
Mahogany, Walnut, Maple